How to Leverage Digital to Optimize Margins in your Operation
With fluctuating oil prices, small and midsize Oil & Gas operators are faced with operational challenges that may force them to cutback on expenses. Although essential, this is only a palliative measure that does not guarantee a permanent solution.
Analytics, cloud and mobile solutions are alternatives that offer new ways to reduce operating costs, improve production and operating margins.
Some of the benefits from implementing a digital oriented strategy are:
Value-based activity planning. A growing number of companies are using advanced analytics to prioritize inspection and maintenance activities for cost savings and fewer unplanned breakdowns.
Production optimization. Deploying analytics to improve field production has already helped some global leaders realize impressive gains.
Execution efficiency. Automation can help eliminate repetitive tasks, and mobility solutions help track production, materials and personnel.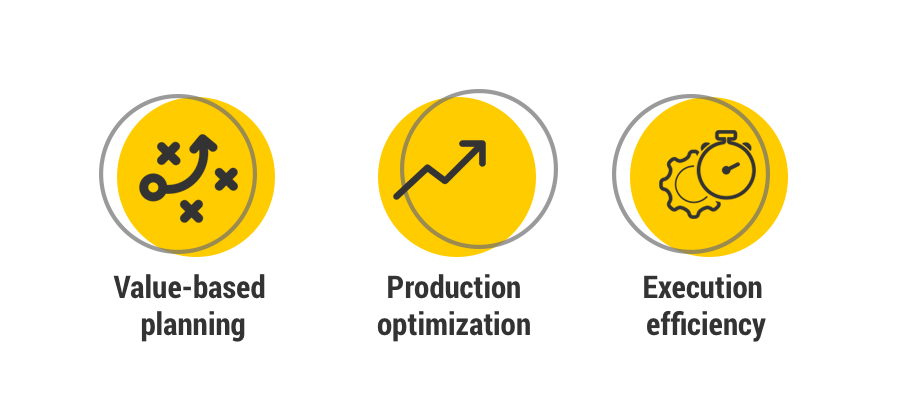 Embracing digital for more gains
Technology and data management advances allow small and midsize operators to radically transform their operations by implementing digital solutions into their strategy. Here are additional ways operation managers can help their organizations embrace emerging digital advances to transform operations:
Improving understanding among managers and stakeholders of the benefits of a digital embrace.
Develop roadmaps with phased goals: proof of concept projects, technology improvements for the intermediate term, and a long-term vision for the entire IT stack. In the long run, what is needed is an agile, services-oriented approach that flexes with changing business conditions.
Offer input early on for new capital projects by having digital processes built in, rather than being layered or retrofitted afterward.
Digital solutions are already helping operation managers control operational expenses for improved profitability in difficult times; e.g. production software and IoT solutions that help them and their field teams make the most of existing resources.