Do you Need a Data Management Strategy?
Many small Oil and Gas companies have a hard time managing the multiple points of data that come with operating oil and gas assets.
Between spreadsheets and disparate sets of data coming through, bottlenecks are easily created, making it cumbersome to manage and work with the available data. Let's consider the following scenarios: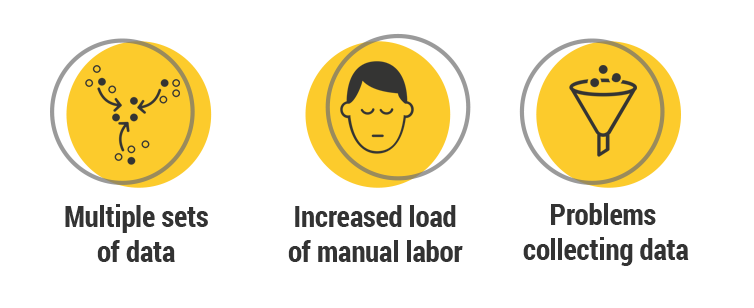 In managing production data via spreadsheets or other sources of information, tracking the effects of downtime, failures, among others, becomes extremely difficult, if not impossible.
It becomes difficult to collect and use data for ongoing maintenance like casing and tubing, rods, pumps.
The increased load on staff may lead to inefficiencies and human errors
The problem only grows exponentially as more wells and more people are added to the mix.
In addition to these problems, operators also have to deal with the lack of visibility which creates increased costs, lost revenues, and greater overhead.
Leveraging technology to streamline your data
The process of managing your data should not be something scary, in fact, you can start by leveraging existing technology that lets you keep all of your data in a centralized way. Here are just a few reasons you should start thinking of using technology to manage your data:
The process of managing oil and gas wells will be streamlined, and simplified.
You will get timely information and be more nimble in making relevant decisions
Technology is more affordable than ever before in the industry.
Hosting services and SaaS (Software as a Service) products and services allow operators to minimize the IT infrastructure.
It will position your company for growth as the property counts grow through acquisition and drilling.
Your company will have greater accountability and visibility to key metrics and information that will lead to insights for greater revenues, and reduced costs.
Technology is achievable and more user friendly than ever before in the the industry. If you're a small producer, the tools to make your operation successful are not as cost-prohibitive as they've been in the past. Investing in solutions that let you manage and keep track of your data will give you fast, effective analytics that allow you to make profitable decisions and optimize your operation.